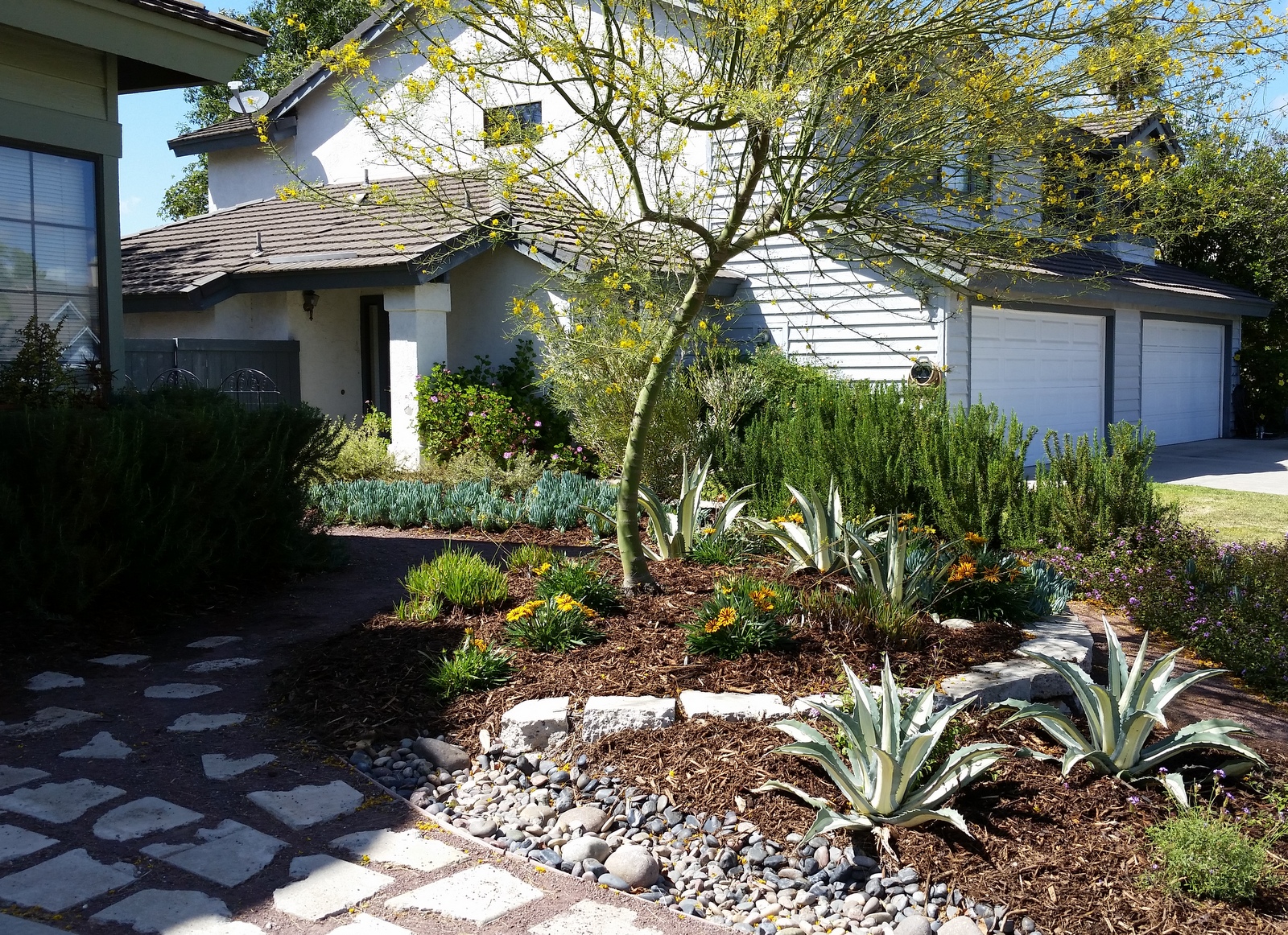 Xeriscape
Front yard gardens should be beautiful as well as climate appropriate. A thirsty grass lawn was replaced with xeriscape plants. An old concrete walkway was reused to create a permeable urbanite pad, planter, and patio. The result is a garden which attracts wildlife, captures water, and uses only 15% of the water needed to maintain the old lawn.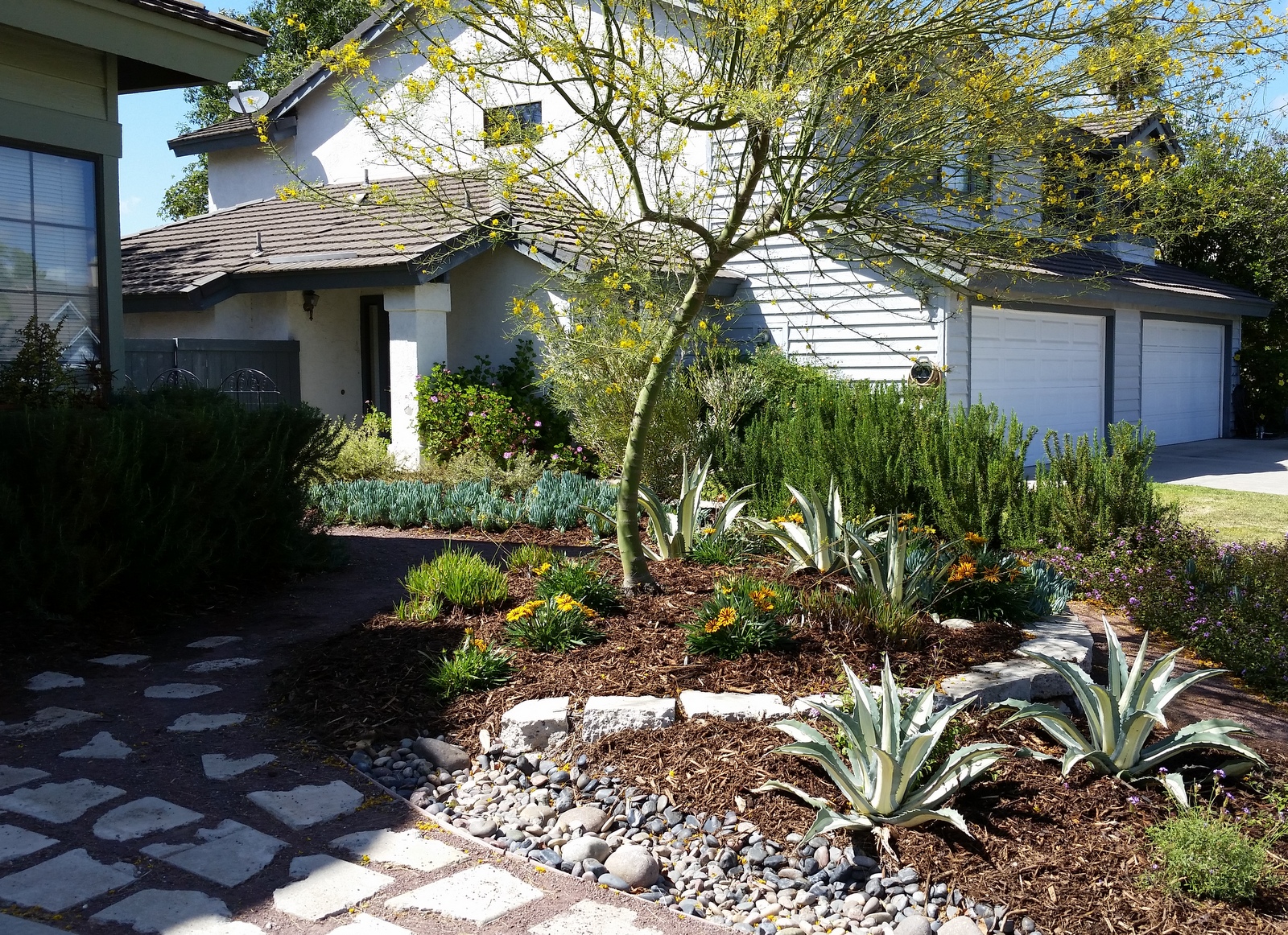 Urbanite
can be used stacked for planters or in the ground as faux flagstone. It can be stained as well to add even more interest. It is a great way to reuse old concrete and keep it out of the landfill.
Rain water
can be directed using a simple depression in the landscape filled with rock. The rock adds surface area which helps to slow the water down so that it can sink and be used later by the plants nearby.
Desert Museum
Palo Verde tree is a thornless variety. It boasts spectacular yellow blooms in the spring and is a bee magnet.
Color
can be had year round without flowers. The chocolate brown of this "Baja Brown" decomposed granite pathway causes the succulent Blue Chalk Sticks (Senecio mandraliscae) to pop.
Agaves
are a beautiful sculptural addition to this garden. This variety, Agave americana medio picta 'Alba' is a colorful moderately sized species.
The Garden
as it matures is shown in this photograph
Front Patio
The front patio is an inviting place to sit in the garden. Remember that this was only grass 6 years ago, with a concrete path along the house.
Colorful Pots
are a great addition to any garden. This decorative iron fence separates this space from the neighbor